CHOICE TOOLS
SCHOOL VOUCHER FOR GIRLS
400 girls from underprivileged community in North East Delhi were awarded vouchers worth upto Rs. 3700 per year
More [+]
ACTION FOR SCHOOL ADMISSION REFORMS (ASAR)
Andrew Coulson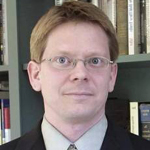 Andrew Coulson is Director of the Cato Institute's Center for Educational Freedom, and serves on the Advisory Council of the E.G. West Centre for Market Solutions in Education at the University of Newcastle, UK. He came to Cato from the Michigan-based Mackinac Center for Public Policy, where where he was Senior Fellow in Education Policy.
For several years Mr. Coulson served as a contributing editorial board member of, and peer-reviewer for, the Education Policy Analysis Archives. He is author of the 1999 book Market Education: The Unknown History, and has contributed chapters to books by the Hoover Institution and the Fraser Institute, among others. Mr. Coulson has written for academic journals such as the Journal of Research in the Teaching of English and the Education Policy Analysis Archives, and for newspapers such as the Wall Street Journal, the Detroit Free Press, and the Seattle Times. His work has been widely reported in the press, from the Washington Post and Investor's Business Daily, to USA Today and Rolling Stone magazine. He has lectured in Europe and across North America.
Andrew Coulson has the good fortune to live in the Pacific Northwest of the United States.
Education Week has published a short article by Mr. Coulson, summarizing the findings of his book Market Education.
Andrew writes a twice-monthly commentary for the Mackinac Center on education-related issues in the news.