CHOICE TOOLS
SCHOOL VOUCHER FOR GIRLS
400 girls from underprivileged community in North East Delhi were awarded vouchers worth upto Rs. 3700 per year
More [+]
ACTION FOR SCHOOL ADMISSION REFORMS (ASAR)
Jeffrey D. Greene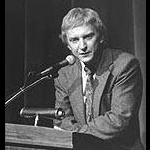 Jeffrey D Greene is Professor, American Government and Public Administration Ph.D., University of South Carolina since 1992. He is also the Director of the graduate program in public administration (MPA degree)
He is an expert in American Government, State & Local Government, Public Administration, Public Policy Analysis and Public Budgeting and Finance. He has written several books and articles like –
Cities and privatization: examining the effect of fiscal stress, location, and wealth in medium-sized cities,

Public Administration in the New Century: A Concise Introduction

Cities and Privatization: Prospects for the New Century

How much privatization? A research note examining the use of privatization by cities in 1982 and 1992.

Privatization Popular Among Local Governments.