Why we should look east for lessons in education
The Independent, 19 December 2011

The phrase "Go West Young Man" has lent itself to the English language for the past 160 years. But Education Secretary Michael Gove appears likely to ignore that advice as he looks to all parts east for inspiration on improving school standards in the UK.

Schools prescribing branded uniform; asking students to wear Adidas shoes and Reebok backpacks
The Economic Times, 17 December 2011

KOLKATA | BANGALORE: The Ghoshals are used to the daily scramble of school mornings. Only, these days they have become more branded. Their 15-year-old daughter, Tridha, slips on Adidas socks and shoes before heading out for school with a Reebok backpack — these are part of her uniform at Delhi Public School, Kolkata.

Action for girls' education
Times of India, 16 December 2011

Nearly two-thirds of children who are denied their right to education are female. At the World Education Forum, Dakar, 2000, countries agreed on ensuring that by 2015 all children, particularly girls, will have access to complete free and compulsory education of good quality. As we approach 2012, what is the status of girls' education in India?

Has education lost its heart?
The Hindu, 17 December 2011

Education today in our country has not only lost its heart; it seems to have lost its direction and goal. It is a sad situation for the future generation. Well-meaning people in society are keeping quiet. The powers that be, who ought to know better, seem to be either ignoramuses or they couldn't care less!

Govt schools shut, children forced to work
CitizenMatters, 17 December 2011

In government parlance, 'merging schools' is the fancy term for shutting them down. The schools are said to be closed down temporarily, and students and teachers are said to be shifted to other schools nearby. But for many children from the closed down schools, education ends just as their school closes.

Reality of our classrooms
The Hindu, 17 December 2011

In the last two decades India has made impressive progress towards universalising access to primary school. Over 96 per cent of all children are now enrolled in school. Yet very often, we forget that children go to school in order to learn. Increasingly, empirical evidence suggests that enrolment in school does not automatically ensure learning.

Mumbai school 'asks' 840 students to buy iPads
IBN Live, 14 December 2011

Mumbai: "We moved from blackboards to interactive boards and from there to laptops and now, it is the iPad2." (Vandana Lulla, Director, Podar International School)

The government may be patting itself on the back for creating the world's cheapest, Android-based tablet Aakash at not more than Rs 3,000, but the homegrown gizmo is clearly not the Apple of this posh city school's eye.

What is the religion of learning?
Tehelka, 15 December 2011

Mohammed Imamuddin was the reason for the cancellation of his annual class picnic to Mumbai's Water Kingdom amusement park. The 17-year-old stays and studies in central Mumbai's Madrassa Jamia Qadriya Ashrafia while attending regular school at night. Since he is one of few such madrassa students, his teachers try to ensure that attending night school does not interfere with his religious education—they ruled that the idea of the amusement park was not right and since several of his madrassa classmates were also enrolled with regular schools, the trip was cancelled.

Educational Initiatives and Wipro
Research

Abstract: Quality Education Study (QES) aims to find answers to what constitutes ―Quality education. This study has been conceptualized and managed jointly by the Wipro and Educational Initiatives (EI) and the execution was carried out by EI. This was planned as a multi-year study to expand the meaning of 'quality' in education to include educational outcomes beyond student performance in subjects and study the attributes of quality learning environments.
SCHOOL CHOICE NATIONAL CONFERENCE
TOMORROW!

Catalysing Education for All: Intention, Innovation, and Implementation
The Theatre, India Habitat Centre, Delhi, India
Key Note: Defining Priorities for Quality Education
Geeta Gandhi Kingdon
Professor and Chair of Economics of Education and International Development, Institute of Education
Opening address
Dilip Modi
President, ASSOCHAM
MD, Spice Mobility
Session I- Implementation of RTE: One year after
Sudhir Mankad
Former Chief Secretary, Gov of Gujarat
Sem Haokip
CEO,
SPTWD
Michael Latham
Regional Director
South Asia, (CfBT)
James Tooley
Professor
Univ of Newcastle Upon Tyne
Session II- Public Private Partnerships: Building sustainable models
Anil Swarup
Director General, (Labour Welfare) and Joint Sec, GoI
Karthik Muralidharan
Asst Prof
Univ of California

Maya Menon
Founder Director
The Teacher Foundation
Amit Kaushik
COO, Educomp Infrastructure & Schools Management
Session III- Secondary Education: Renewed objectives
R Sridhar
Managing Director
Educational Initiatives
Dilip Chenoy
MD & CEO
NSDC
Toby Linden
Lead Education Specialist
World Bank
Shabnam Sinha
Sr Education Specialist
The World Bank
Session IV- Disruptive Innovation in Education: Looking to technology
Sugata Mitra
Prof
Newcastle Univ, UK
Suneet Singh Tuli
CEO
Datawind
Ashish Dhawan
Senior Managing Director ChrysCapital

---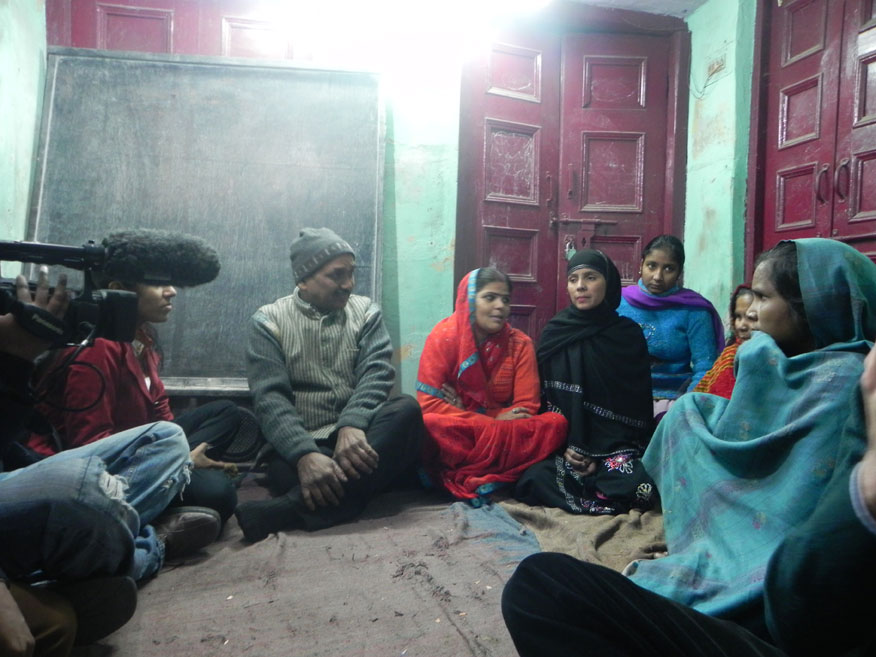 SCNC participants interact with parents and school leaders during the visit to empanelled schools of the School Vouchers for Girls pilot on 20 December 2011
This is our 167th edition. Please write in with your feedback at schoolchoice@ccs.in

Disclaimer: Copyright of the contents of this newsletter remains with the original author/publisher.