Gap in RTE Act and ground reality dissected
Hueiyen News Service, 25 February 2012

Imphal, February 25 2012: An official team of National Commission for Protection of Child Rights (NCPCR), who arrived here on a two-day visit to the state to find out how far the provisions of The Rights of Children to Free and Compulsory Education Act, 2009 have been translated into action in the government schools of Manipur, had an interactive session with child rights activists, educationists and media persons of the state, at Manipur Press Club here today.

RTE implementation slow in Punjab, Haryana, Himachal
Indian Express, 26 February 2012

While a number of issues pertaining to the implementation of the Right to Education (RTE) Act 2009 are yet to be resolved by the UT Administration, educationists from neigbouring states have revealed that the situation is similar in their states as well. A number of educationists from Punjab, Haryana and Himachal Pradesh had gathered to discuss the various provisions of the Act and the statutes of its implementation in the respective states.

Unions Act In Teachers' Interests — Not Students
The Hartford Courant, 26 February 2012

Gov.Dannel P. Malloyproposed comprehensive education reforms involving teacher certification, evaluation and tenure, setting off an exciting, constructive public debate about whether and how to change the rules that govern the employment of teachers and administrators. Reform requires that we change the way we do business. We must moderate seniority rules in favor of considering the abilities and training of teachers in making staffing decisions. We must add time to the school day and school year to increase the time teachers are engaged with students and with each other in professional dialogue.

Education sector: Qaim admits public sector has not achieved academic targets
Business Recorder, 26 February 2012

Sindh Chief Minister Syed Qaim Ali Shah has said that the following the footprints of Shaheed Mohtarma Benazir Bhutto, PPP government was giving top priority to education sector and has increased 100 per cent annual budget of Education Department to have qualitative educational facilities to the poor people at their door steps. Addressing the 7th Foundation Day of Sargodhian Spirit Trust Public School Rashidabad (SSTPSR), Tando Allahyar at its auditorium on Saturday, the Sindh Chief Minister said that though government was endeavouring more but the role of private sector in improvement in education can not be avoided.

ICT and Education in India
Future Challenges, 23 February 2012

No doubt the issue raised by Maria Farooq in Defending the Global Village is very pertinent to India. The chronology of events over the last fourteen years shows it clearly- ICT has been used as a tool for numerous terrorist attacks. But I couldn't agree more that despite the fact that ICT has aided terrorism, we cannot afford to overlook the highly beneficial contribution it has made to school education. Over the past two decades information and communication technology has transformed our lives here in India immensely. From communicating with our families and friends all over the world, networking, jobs, film making, and discussion forums to banking, shopping, medical advice and help – there's simply no limit.

UGC's PPP proposals opposed
Hindustan Times, 24 February 2012

University Grants Commission's (UGC) proposal to promote education in India through Public Private Partnership (PPP) in the 12th Five Year Plan has met with stiff opposition from experts, who feel that privatisation is not the fix for the ailments which plague higher education in the country. In a seminar organised by Teachers for Intervention in Education (TIE), a group of teachers in Punjabi University to mull the UGC's proposals, experts rejected the apex body's suggestions, stating that even in a country like USA, where three-fourths of all universities are private, 65% of the students go to public universities.

Does ambiguous RTE allow for interviews?
Deccan Chronicle, 27 February 2012

Unlike yesteryear, admissions are already over in many schools for KG level. As parents are in a mad rush to admit their wards into prominent schools, the schools cash in on the opportunity and flout norms on the admission procedure, no matter what the Right to Education (RTE) Act has to say. The children who are just entering school have to undergo interviews in schools, despite the RTE Act instruction against it. Yet parents do not question the procedures fearing that their children might not be granted admission.

Research and Markets: Focus on Increasing Education Coverage to Augment E-Learning Market in India, Finds Netscribes
Sunherald.com, 22 February 2012

Mumbai, India - February 20, 2012 - Netscribes (India) Pvt. Ltd., a knowledge consulting solutions company, announces the launch of its report E-Learning Market in India 2012. E-learning market in India is still at a nascent stage and is expected to witness dynamic growth over the next few years. It is an emerging education segment and includes multimedia in private schools, ICT in public schools as well as online education. The report begins with an introduction to the education market in India and its various sub-segments. Indian education system largely consists of formal and informal sectors, with the formal sector accounting for the major share. A macro overview of the Indian education system is also included, which throws light on some of the key indicators such as literacy rate in India, demographic split in education, budget allocation for education and five year plan outlay for education.

Where Has All the Education Gone?
Author: Lant Pritchett
The World Bank Economic Review, Volume 15 Issue 3

Cross‐national data show no association between increases in human capital attributable to the rising educational attainment of the labour force and the rate of growth of output per worker. This implies that the association of educational capital growth with conventional measures of total factor production is large, strongly statistically significant, and negative. These are "on average" results, derived from imposing a constant coefficient. However, the development impact of education varied widely across countries and has fallen short of expectations for three possible reasons. First, the institutional/governance environment could have been sufficiently perverse that the accumulation of educational capital lowered economic growth. Second, marginal returns to education could have fallen rapidly as the supply of educated labour expanded while demand remained stagnant. Third, educational quality could have been so low that years of schooling created no human capital. The extent and mix of these three phenomena vary from country to country in explaining the actual economic impact of education, or the lack thereof.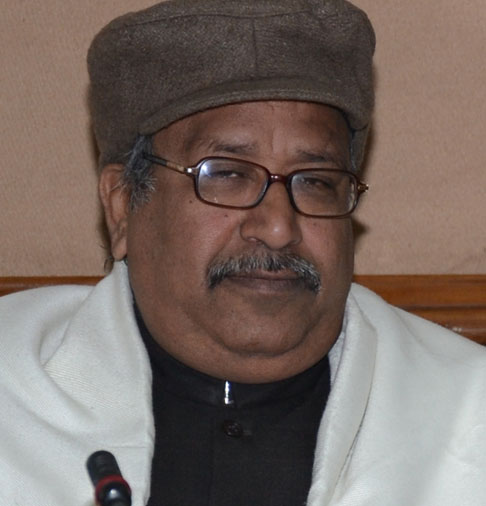 Shri R.C Jain, National Co-ordinator of the National Independent Schools Alliance (NISA) launched by CCS in December 2011
Assessing education with computers in Georgia
One of the fascinating benefits of working at a place like the World Bank is the exposure it offers to interesting people doing interesting things in interesting places that many other folks know little about. Click here to read more
69 city schools await RTE recognition
Two years after the implementation of the Right to Education (RTE) Act 2009, in the city, most private schools have still not been granted recognition. Click here to read more
Poll
Do you think education experts are right in opposing UGC's proposal of PPP in education in India?
To vote click here
RTE Coalition
To initiate and continue the discussion amongst concerned groups and individuals on the issue of right of education and monitor the implementation
of the RTE Act, an RTE Coalition has been formed. Join the coalition to make universal elementary education a reality in India.
Log on to www.righttoeducation.in
for more information
Skill Vouchers - Global Experiences and Lessons for India
Leah Verghese and Parth J Shah
A study of the role that skill vouchers can play in catalysing demand for quality skill development services. This study examines global experiences with skill vouchers and draws lessons for India from these experiences.
For more click here
Reservation in Private Schools under the Right to Education Act: Model for Implementation
Shekhar Mittal and Parth J Shah
Through this document the Centre for Civil Society seeks to highlight the lacunae in the current framework for 25% reservation for weaker and disadvantaged groups in unaided private schools and seeks to provide inputs on effective implementation of the same.
For more click here
School Vouchers for Girls
400 girl children from poor families of North East Delhi receive school vouchers for a period of 4 years.
For details visit our website
Support Children's Right to Education of Choice!
DONATE

For more details on how to support, log on to www.schoolchoice.in or email us at schoolchoice@ccs.in
Please write in with your feedback at schoolchoice@ccs.in

Disclaimer: Copyright of the contents of this newsletter remains with the original author/publisher.