Focus on RTE
The Times of India, 05 March, 2012

The 12th Five-Year Plan, which has been delayed and likely to be released in April, is going to focus on the Right to Education (RTE) Act this time. Apart from RTE, the other key areas will include higher education and the setting up of central universities. "The Five-Year Plan is still in its drafting stage. The two sectors - education and health - will be the focus this year. Under education, implementation of RTE, which had been allocated around rupees two lakh and thirty one thousand crore for the last five years, will be a priority.

Time to Depoliticise Education: Hamid Ansari
Outlook, 02 March 2012

Vice-President Hamid Ansari today sought quick steps to rebuild professional identity and skills of teachers and to depoliticise education to improve the quality of teaching. "The key to improving quality of education system is to bring the focus back on teachers. It is a matter of concern that our society and polity today does not accord that primacy and reverence to teachers," Ansari said in his address to the 44th Convocation of Utkal University here. Recalling that people in ancient India believed that the guru was Brahma, Vishnu and Maheshwara, he said "we are inheritors of a civilisational legacy that accords the highest place and respect to teachers."

Now, get an Android-based tablet @Rs 5,000
Hindustan Times, 02 March 2012

Students in India will have more options to choose from as far as low-cost tablets go with a global education company launching an android tablet costing Rs 5,000. International education company AcrossWorld along with Delhi-based Go-Tech would launch a tablet, called ATabin, in the second week of March. The seven-inch android touchscreen tablet will have a three-year free access to education technology platform 'EducationBridge' which allows academic institutions, teachers and students to use a variety of content and educational resources through a software called open source.

Mass. Schools Show Dramatic Gains for Low Income, Minority College Prep
Market Watch, 02 March 2012

BOSTON, Mar 02, 2012 (BUSINESS WIRE)- Thermo Fisher Scientific pledges $1 million to expand successful five-year program. Mass Insight Education has released an independent evaluation of its Massachusetts Math + Science Initiative (MMSI), a public/private partnership that increases college opportunities by expanding Advanced Placement (AP) participation and performance in high schools and currently supports close to 8,000 students in more than 50 high schools throughout the state. The report, conducted by INSTLL, LLC, an independent education research and consulting firm, found that MMSI, which was launched by Mass Insight in 2008 with a competitive $13 million national grant, significantly increased participation and success in Science, Technology, Engineering and Math (STEM) AP courses and exams, especially among African American and Hispanic students.

Bengal coins its own definition of corporal punishment
The Tribune, 03 March 2012

New Delhi, March 2: For school-goers in Bengal, protection from corporal punishment is a distant dream. No matter what the Right to Education (RTE) Act says about a stress-free environment in classrooms, the Mamata Banerjee-led TMC-Congress combine has its own definition of corporal punishment. So, fining children, punishing them with extra homework, removing them from class for being unruly and barring them from sports and other activities on grounds of indiscipline don't constitute corporal punishment in the wisdom of the West Bengal State Education Department. The state, while framing rules under the RTE Act, has granted teachers several safeguards from the punitive provisions contained in Section 17 of the Act.

Education in India is at Crossroads
Koraputonline .org, 01 March 2012

Indian culture is a rare manifestation of intense pride in knowledge. India's historical fabric flaunts great works of knowledge that are not only an important part of India's heritage, but the world's heritage. Education has been the greatest leveler for the Indian society rife with divides between caste, regions and religions. It not only enables social mobility but is also a crucial factor for financial success and status in India. A report by Ernst & Young says that in a typical Indian household, families spend a high amount of money on education. Only food and transportation account for a higher amount of spending.

Ban child labour in all sectors
Deccan Herald, 05 March 2012

The National Commission for Protection of Child Rights has written to the PMO and other ministries to amend the Child Labour Act so that child labour is abolished in all sectors. NCPCR chairperson Shanta Sinha on Wednesday said if Right to Education (RTE) had to be implemented, then child labour in all industries should be abolished so that every child could go to school. "Basically the Act prohibits child labour only in 60 or so hazardous industries. But if you want Right to Education implemented when every child has to go to school, then child labour has to be abolished totally. It cannot stay in certain sectors and it has to be abolished in all sectors to enable every child to come to school," Sinha said.

Panel suggests new guidelines for teachers
The Times of India, 01 March 2012

PUNE: The National Commission for Protection of Child Rights (NCPCR) has framed new guidelines for teachers as per section 17 (1) of the Right of Children to Free and Compulsory Education (RTE) Act. Under the new guidelines, teachers found discriminating against students on grounds of their physical disability, caste, colour, sex or religion will face strict action, which may include filing of a police case. Speaking to TOI on Wednesday, NCPCR chairperson Shanta Sinha said, "The move come in view of several complaints received by the commission from across the country regarding teachers discriminating against students regarding their physical disability, religion, caste and even colour.

Universal Preschool Is No Golden Ticket: Why Government Should Not Enter the Preschool Business
Research
Author: Darcy Ann Olsen

Across the country legislators are deciding whether to require public school districts to provide no-fee pre-kindergarten classes for all three- and four-year-olds. Georgia and New York have implemented universal preschool programs for four-year-olds, and other states have taken steps in that direction. Those programs are voluntary so far, but there have been calls for mandatory participation. Most advocates of public preschool argue that early schooling of low-income children is an investment that pays off in the long term by reducing the number of children who will perform poorly in school, become teenage parents, commit criminal acts, or depend on welfare. Other advocates of public preschool see it as a way to subsidize child care. Experience provides little reason to believe universal preschool would significantly benefit children, regardless of family income.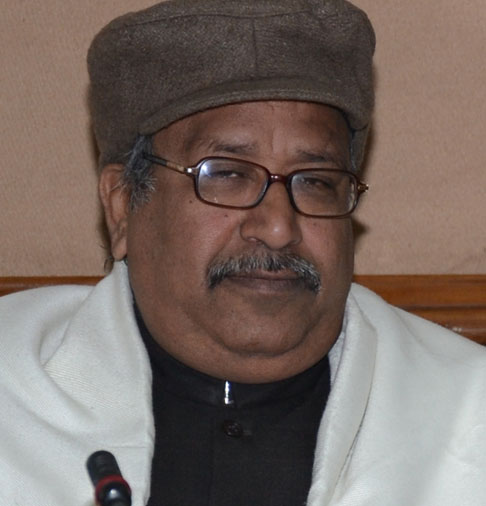 Shri R.C Jain, National Co-ordinator of the National Independent Schools Alliance (NISA) launched by CCS in December 2011
ICT and education in India
Over the past two decades information and communication technology has transformed our lives here in India immensely. Click here to read more
E-classrooms will redefine education
Officials of the British Council said that there would be a gradual change in the system of education and that the concept of e-classroom which is taking shape in India will make a difference to teaching and learning. Click here to read more
Poll
Has technology become a panacea for all education related problems even without significant empirical evidence?
To vote click here
RTE Coalition
To initiate and continue the discussion amongst concerned groups and individuals on the issue of right of education and monitor the implementation
of the RTE Act, an RTE Coalition has been formed. Join the coalition to make universal elementary education a reality in India.
Log on to www.righttoeducation.in
for more information
Skill Vouchers - Global Experiences and Lessons for India
Leah Verghese and Parth J Shah
A study of the role that skill vouchers can play in catalysing demand for quality skill development services. This study examines global experiences with skill vouchers and draws lessons for India from these experiences.
For more click here
Reservation in Private Schools under the Right to Education Act: Model for Implementation
Shekhar Mittal and Parth J Shah
Through this document the Centre for Civil Society seeks to highlight the lacunae in the current framework for 25% reservation for weaker and disadvantaged groups in unaided private schools and seeks to provide inputs on effective implementation of the same.
For more click here
School Vouchers for Girls
400 girl children from poor families of North East Delhi receive school vouchers for a period of 4 years.
For details visit our website
Support Children's Right to Education of Choice!
DONATE

For more details on how to support, log on to www.schoolchoice.in or email us at schoolchoice@ccs.in
Please write in with your feedback at schoolchoice@ccs.in

Disclaimer: Copyright of the contents of this newsletter remains with the original author/publisher.